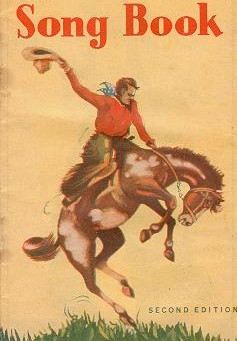 VOICES WEST: SEX IN THE WEST COWBOY-RELATED DOCUMENTS
Sex in the West Bibliography: Abelove - Curtin

[Homepage] [Introduction] [Cowboy Poetry] [Cowboy Songs] [Postcards]
---
<! TOP-OF PAGE LINKS --> [Sex in the West Introduction] [Contents] [Previous page] [Next page]

Sex in the West Bibliography: Abelove - Curtin

* Indicates from the collection of Alan V. Miller
| | |
| --- | --- |
| | .44 Western Magazine, 18(4) Oct. 1947 |
* Abelove, Henry. "Freud, male homosexuality and the Americans." p.381-399. In Lesbian and gay studies reader. Edited by Henry Abelove, Michele A. Barale and David M. Halpern. New York: Routledge, 1993. (Originally published in Dissent, Winter 1986, p.59-69.)
"It was in America, however, that Freud's viewpoint on homosexuality was least accepted or maybe most resisted. [C.G.] Jung may in a careless moment have let slip a prejudicious slur; [Ernest] Jones may have wanted to draw the line at having homosexual colleagues; the Dutch and Germans may have also felt some of his reserve; but from the very beginnings of the transplanting of psychoanalysis onto these shores, American analysts have tended to view homosexuality with disapproval and have actually wanted to get rid of it altogether." Dissent, p.62.
* Across the great divide: cultures of manhood in the American West. Edited by Matthew Basso, Laura McCall and Dee Garceau. New York: Routledge, 2000. 308 p.
See article by Dee Garceau on cross-dressing cowboys, "Nomads, bunkies, cross-dressers, and family men: cowboy identity and the gendering of ranch work," p. 149-168.
Adams, Michael C. The great adventure: male desire and the coming of World War One / Michael C. Adams. Bloomington, IN: University of Indiana Press, 1990. 168 p.
| | |
| --- | --- |
| | 10 Story Western Magazine, 44(2) Apr. 1951 |
Aikman, Duncan. Calamity Jane and the lady wildcats / Duncan Aikman. Lincoln, NE: University of Nebraska Press, 1987, c1927. [?Reno: University of Nevada Press, 1980]. 356 p.
Mentions the crossdressing of Calamity Jane, who was Jane Canary (1850?-1903).
* Aldridge, John W. After the lost generation: a critical study of the writers of two wars / John W. Aldridge. New York: Noonday Press, 1951.
"To compensate ... they seek new subject matter in what little material remains which has not been fully exploited in the past and which, therefore, still has emotive power. They have so far made two important discoveries in this area homosexuality and racial conflict." p.90.
* Allen, Robert C. Horrible prettiness: burlesque and American culture / Robert C. Allen. Chapel Hill, NC: University of North Carolina Press, 1991. 350 p.
See: "Burlesque and minstrelsy," p.163-178
"What resulted, of course, was not an augmentation of the minstrel show audience, but rather the creation of a new entertainment form, which drew away from minstrelsy a portion of its male audience. Burlesque's predication on female spectacle and sexuality was incommensurable with minstrelsy's family orientation." p.168.
* Allen, Jules V. (1883- ). Cowboy lore / Jules V. Allen. Illustrated by Ralph J. Perieda. San Antonio, TX: Naylor Printing, 1933. 3rd printing. 165 p.
See: "Songs of the range," p.63-165.
"My love is a rider, wild broncos he breaks ..." p.158.
"My love has a gun that has gone to the bad,
Which makes poor old Jimmy feel pretty darn sad ..." p.159.
| | |
| --- | --- |
| | Fighting Western Magazine, 3(6) Dec. 1947 |
* Allmendinger, Blake. The cowboy: representations of labor in an American work culture / Blake Allmendinger. Oxford: Oxford University Press, 1992. 201 p.
See ch.2: "Frontier gender: livestock castration and square dancing," p.48-82.

"They did not believe that cowboys found sexual outlets in this all-male group, for they never sang or wrote about homosexual or homoerotic relations in poetry or in prose accounts of their lives on the range. But they did occasionally cross-dress or address one another in language suggesting that cowboys could sometimes take on nonmale roles." p.51.
* Allmendinger, Blake. "Cowboy culture." p.222-223. In Gay histories and cultures: an encyclopedia. Edited by George E. Haggerty. New York; London : Garland, 2000. (The encyclopedia of lesbian and gay histories and cultures, vol. 2)
* Allmendinger, Blake. Ten most wanted: the new western literature / Blake Allmendinger. New York: Routledge, 1998. 222 p. See the chapter on the "queer frontier," p.153-170.
"The presence of male same-sex relationships may not serve as a litmus test. But these relationships occur more frequently, consistently, and explicitly in westerns than they do elsewhere in literature. At the heart of most westerns are male friendships and rivalries, complex love-hate relationships ... Together the white man and his seducer, the outlaw, enjoy a same-sex relationship, a potentially dangerous transgressive love, outside the realms of society." p.154.
* Aly, Lucile F. John G. Neihardt: a critical biography / Lucile F. Aly. Amsterdam: Rodopi, 1977. 307 p. (Melville studies in American culture, vol.7)
See ch.3: The beginnings: the song of Hugh Glass, 1912-1915. "Their relationship [between Hugh Glass and the younger Jamie], modeled on the Platonic, has elements of the adoptive father-son, with hero-worship on Jamie's side, protectiveness on Hugh's. Neihardt does not skirt the homosexual implications inevitably put on the friendship by cynics in the party ... The friendship belongs to the faithful-friends tradition necessary to the theme of betrayal, and the authenticity of the love controls the destiny of both men."

Even in 1977, the author fails in her discussion of "love" and the "homosexual" in the Hugh Glass story.
| | |
| --- | --- |
| | Blue Book Magazine, 62(2) Dec. 1935 |
* The American West(s) in Film, Television, and History: 2nd Film and History Conference : Nov. 7-10, 2002, Kansas City, Missouri. Sponsored by The Film and History League. Program. Cleveland, OH: Film and History, 2002. 42 p.
See: "Masculinities in the West: An American manhood," p.14; "Music and the Western," p.18; "Masculinities in the West," p.20,p.26; "Westerns and the singing cowboy," p.25,p.27. See also papers by Matthew J. Costello, John C. Tibbetts, James Krukones, Cynthia J. Miller, Paul Schulte.
Anderson, Nels. The hobo / Nels Anderson. Chicago, IL: University of Chicago Press, 1923.
"He described a world of intergenerational relationships in which older homeless men frequently enticed the youths who visited this district to become their 'wives'."
Austen, Roger. Genteel pagan: the double life of Charles Warren Stoddard / Roger Austen. Edited by John W. Crowley. Amherst, MA: University of Massachusetts Press, 1991. 203 p.
On Charles Warren Stoddard (1843-1909) and his homosexuality. See also John W. Crowley and Carl G. Stroven.
* Austen, Roger. Playing the game: the homosexual novel in America / Roger Austen. Indianapolis, IN: Bobbs Merrill, 1977.
* Bachner, Evan. At ease: Navy men of World War II / Evan Bachner. New York: Harry N. Abrams, 2004. 160 p.
A book filled with about 150 photographs of men showing affection, touching or being physically close, which mostly disappeared from public view after the war.
* Baker, Paul; Stanley, Jo. Hello sailor! The hidden history of gay life at sea / Paul Baker and Jo Stanley. London, England; Toronto: Longman (Pearson Education), 2003. 257 p.
On the British merchant navy (1950s-1980s), with many photographs and interviews. See index for United States entries.
| | |
| --- | --- |
| | Blue Book Magazine, 59(3) Jul. 1934 |
* Baker, Roger. Drag: a history of female impersonation in the performing arts / Roger Baker. New York: New York University Press, 1994. 284 p.

See also his: Drag: a history of female impersonation on the stage. London: Triton Books, 1968.

"The entertainment was an all-male concert party [Devon, England, 1926] formed from ex-servicemen who could not get work. 'The effect was most grotesque but one performer, though as tall and loose-limbed as the rest, looked and sounded uncannily feminine. 'She' sang - or rather said, to music, in a very light voice "I've a wife and kid ... oh, I would ... if I could ... but I can't ... but he did" and brought the house down." p.188.

"Here the drag effect was more ambiguous; these were men who were giving nothing away, who were deliberately trying to create the illusion of being real girls. It is difficult to guess what the audiences made of it all. These men were clearly effeminate and therefore presumably homosexual (after all, a 'real' man in drag let's you know that he's man in some way). But in those years [1950s] homosexuality was one of the most taboo of subjects, known about but never mentioned; queers were effeminate perverts, a social evil. So one wonders how packed houses all over the country could sit back and relish the spectacle before them." p.196.
| | |
| --- | --- |
| | Lariat Story Magazine, 2(8) Aug. 1926 |
* Barker-Benfield, G.J. The horrors of the half-known life: male attitudes toward women and sexuality in nineteenth-century America / G.J. Barker-Benfield. New York: Harper and Row, 2000, c1976. 352 p.
* Bean, Annemarie. "Transgressing the gender divide: the female impersonator in nineteenth-century blackface minstrelsy." p.245-256. In Inside the minstrel mask: readings in nineteenth-century blackface minstrelsy. Edited by Annemarie Bean, James V. Hatch, and Brooks McNamara. Hanover, NH: Wesleyan University Press, 1996.
"In his illuminating book on the Jacksonian period, Alexander Saxton accounts for the permissiveness in gender transgression through cross-dressing and lyrics redolent with masturbation and homosexuality as based in 'both urban and frontier' anxieties of the white male. Blackface minstrelsy was founded in a decade fraught with anxieties over the California gold rush and a war with Mexico as well as increasing abolitionist and women's movements, and it became the mass entertainment for men in Western frontier settlements and overcrowded Lower East Side boarding houses who were the participant-observers in this violent age." p.255.
Bederman, Gail. Manliness and civilization: a cultural history of gender and race in the United States, 1880-1917 / Gail Bederman. Chicago, IL: University of Chicago Press, 1995. 307 p.
See ch.5: "Theodore Roosevelt: manhood, nation and civilization," p.170-215.
| | |
| --- | --- |
| | 10 Story Western Magazine, v.21, n.25, Apr. 1945 |
* Bedient, Calvin. "Robinson Jeffers, D.H. Lawrence, and the erotic sublime." p.160-181. In Robinson Jeffers and a galaxy of writers: essays in honor of William H. Nolte. Edited by William B. Thesing. Columbia, SC: University of South Carolina Press, 1995.
"Why do both Jeffers and Lawrence imagine and identify with a woman for whom sex with men (really, sex with anyone) is cheap? Is it the woman in each male author that seeks an extra-human consummation - one before which the male hesitates? The male in these writers may flee the mother-son form of incest (though Jeffers shows surprisingly little fear even of this form) by cross-dressing in imagination and disguising it in a cosmic mating with a great material power of indefinite gender." p.169-170.
Benemann, William. Male-male intimacy in early America: beyond romantic friendships. New York: Harrington Park Press, 2006. 322 p. Much on east coast history 18th century, but also references to New Orleans and minstrels also discussed.
Berch, Bettina. The woman behind the lens: the life and work of Frances Benjamin Johnston, 1864-1952 / Bettina Berch. Charlottesville, VA: the University of Virginia Press, 2000. 171 p.
Johnston was a Washington, DC, photographer who also photographed Yellowstone Park.

"Somehow, the idea of young women in their twenties passing around nude photos of a friend [Alice Berry] hardly fits the conventional image of late nineteenth-century Victorian womanhood. True, late twentieth-century scholars have cautioned that verbal outpourings of affection should not be confused with sexual interest or activity ... The fact remains, however, that there was a circle of women around Johnston, at least some of whom enjoyed looking at pictures of an attractive nude woman." p.31
Bergman, David. Gaiety transfigured: gay self-representation in American literature / David Bergman. Madison, WI: University of Wisconsin Press, 1991. 237 p.
| | |
| --- | --- |
| | Blue Book Magazine, 67(6) Oct. 1938 |
* Berkman, Alexander. Prison memoirs of an anarchist / Alexander Berkman. Introduction by John William Ward. New York: New York Review Books, 1999, c1912. 518 p.
Reprint of a book first published by Mother Earth Press, 1912. Alexander Berkman (1870-1936) was a Russian émigré anarchist and lover of Emma Goldman. For attempting to kill industrialist Henry Clay Frick, he was imprisoned in 1890s, in a penitentiary in western Pennsylvania. His memoir described homosexuality within the harsh American prison system.
* Bérubé, Allan B. Coming out under fire: the history of gay men and women in World War Two. New York: Free Press, 1990. 377 p.
See ch.6: "Pioneer experts: psychiatrists discover the gay GI," p. 149-174.
I can't think of a better book to recommend for the period, provided George Chauncey's Gay New York is close at hand. Most of the content is out of the period concerned with the earlier American West.
* Bérubé, Allan B. "Marching to a different drummer: lesbian and gay GIs in World War II." p.383-394. In Hidden from history: reclaiming the gay and lesbian past. Edited by Martin Duberman, Martha Vicinus and George Chauncey. New York: New American Library, 1989. 579 p.
Bérubé, Allan B.; D'Emilo, John. "The military and lesbians during the McCarthy years." p.279-295. In The lesbian issue: essays from "Signs". Edited by Estelle B. Freedman, Barbara C. Gelpi, Susan L. Johnson, and Kathleen M. Weston. Chicago, IL: University of Chicago Press, 1984.
* Blanchard, Mary Warner. Oscar Wilde's America: counterculture in the gilded age / Mary Warner Blanchard. New Haven, CT: Yale University Press, 1998. 320 p.
Blanchard argues that Wilde acted as a catalyst for the emergence of a male homosexual identity in the late nineteenth century. She refers to three important articles: "Half of man and half of woman." Denver Daily Tribune, April 13, 1882, p.8; "Oscar Wilde's legs." National Police Gazette, December 30, 1882, p.10; and "Disguising nature." National Police Gazette, September 25, 1880, p.12.
Blanton, DeAnne. "Women soldiers of the Civil War." Prologue: quarterly of the National Archives. p. 27, Spring 1993.
| | |
| --- | --- |
| | Blue Book Magazine, 59(2) Jun. 1934 |
Blanton, DeAnne; Cook, Lauren M. They fought like demons: women soldiers in the American Civil War. Baton Rouge, LA: Louisiana State University Press, 2002. 277 p.
"In acting the part of one of the boys, at least three distaff soldiers courted civilian women. Loreta Velazquez felt to truly portray Harry T. Buford as a dashing young Confederate officer, she should flirt with women. She even took a few out on dates, and reported that she was 'tolerably successful' with the 'opposite' sex. Albert Cashier apparently reported having a girlfriend for about two years ... Whether this was a lesbian relationship, a platonic courtship designed to bolster Cashier's male persona, or a complete fabrication is not known." p.54
* Boag, Peter. "Does Portland need a homophile society? Gay culture and activism in the Rose City between World War II and Stonewall." Oregon historical quarterly. 105(1): 6-39, Spring 2004.
Outside of the time period of interest but important for information on the northwest and Portland, Oregon. Winner of the 2004 Joel Palmer Award from the Oregon historical quarterly.
Boag, Peter. Same-sex affairs: constructing and controlling homosexuality in the Pacific Northwest. Berkeley, CA: University of California Press, 2003.
Using police logs, court records and newspaper accounts Boag covers the period 1890-1930 and includes information on the region's logging, fishing, mining, farming and railroad-building industries, as well as on the young city-based white-collar workers.
Boag, Peter. "Sex and politics in Progressive-era Portland and Eugene: the local response to the 1912 same-sex vice scandal." Oregon historical quarterly. 100(2): 158-181, Summer 1999.
Boag, Peter. "Sexuality, gender, and identity in Great Plains history and myth." Great Plains quarterly. 18(4): 327-340, Fall 1998.
| | |
| --- | --- |
| | 44 Western Magazine, v.2, n.3, Mar./Apr. 1938 |
Boatright, Mody C. Backwoods to border / Mody C. Boatright. Dallas, TX: Southern Methodist University Press, 1967, c1943. See: "Backwoods belles." p.61-78.
* Bommersbach, Jana. "Homos on the range: how gay was the West?" True West. 52(10): 41-45, Nov-Dec. 2005.
"The most surprising thing about homosexuality in the Old West is not that is was rare in the rugged, macho world of the cowboy, but that it was so common and so not a big deal."
* Boyd, Nan Alamilla. "Bodies in motion: lesbian and transsexual history." p.134-152 In Queer world: The Center for Lesbian and Gay Studies reader. Edited by Martin Duberman. New York: New York University Press, 1997. 705 p.
"In contemporary lesbian history, butch drag or female-to-male cross-dressing has signaled the presence of lesbians. Indeed, in a working-class context, butch iconography was lesbian iconography, and masculine gender codes when worn on an anatomically female body stood in for or advertised lesbian desire and sexuality. However, because of the historical relationship between butchness and lesbian sexuality, lesbian histories often conflate 'cross-dressing' (anatomical females sporting masculine appearance for the purpose of advertising lesbian sexuality) with 'passing' (anatomical females donning masculine appearance for the purpose of being perceived as men)." p.137
Boyd refers to the slide show "She Even Chewed Tobacco," which in 1979 introduced San Francisco audiences to Babe Bean, a 'passing women' who lived in Stockton, California, from 1897-98. Bean adopted the name of Jack Garland and died in 1936.
* Boyd, Nan Alamilla. Wide-open town: a history of queer San Francisco to 1965 / Nan Alamilla Boyd. Berkeley, CA: University of California Press, 2003. 321 p.
See ch.1: "Transgender and gay male cultures from the 1890s through the 1960s," p.25-62, which deals with early female impersonation in American burlesque and vaudeville. Most of the book deals with post-1930s life.
* Branch, Douglas. (1905-1954) The cowboy and his interpreters / Douglas Branch. Illustrated by Will James, Joe de Yong, and Charles M. Russell. New York: Appleton, 1926. 278 p.
"The cook never took part in the management of the cattle, unless he was allowed to 'swop places' with one of the cowboys, as a rare diversion. He was seldom a good rider, and in one cowboy's words, the sight of the 'old lady' on a cow-pony loping up and down beside the cattle 'is a striking contrast to the dignity he exhibits in the kneading of an ash cake or the broiling of a slice of 'sow belly'." p.31.

"With the beginning of dawn 'Miss Sally,' the cook, was out of his bunk, grunted to rouse the horse-wrangler, and growled to encourage ... " p.91.

See other references to cooks playing the womanly role of the provider. See also p.156-157 on being unmarried as "single-blessedness."
| | |
| --- | --- |
| | Blue Book Magazine, 57(4) Aug. 1933 |
* Braunlich, Phyllis Cole. Haunted by home: the life and letters of Lynn Riggs / Phyllis Cole Braunlich. Norman: University of Oklahoma Press, 1988. 233 p.
Riggs (1899-1954) American playwright, author of Green grow the lilacs (which became the basis for "Oklahoma," the musical), poet, screenwriter, gay, visionary, and friend of Witter Bynner.
* Brenkert, Benjamin "The Newport sex scandal, 1919-21." Gay and lesbian review worldwide 10(2): 13-14, March-April 2003.
Review of Lawrence R. Murphy's Perverts by official order and reveals the role played by Franklin D. Roosevelt in the secret investigations of Newport's Naval Training Station and the YMCA.
* Brown, Ricardo J. The evening crowd at Kirmser's: a gay life in the 1940s / Ricardo J. Brown. Edited by William Reichard, foreword by Allan H. Spear. St. Paul, MN: University of Minnesota Press, 2001. 155 p.
A young man, discharged from the military for homosexuality, returns to St. Paul, Minnesota; the books revolves around the habitues of a gay bar, circa 1945-1947, and written many decades later.
Brown, Susan Jenkins. Robber rocks: letters and memories of Hart Crane, 1923-1932 / Susan Jenkins Brown. Middletown, CT: Wesleyan University Press, 1969, c1968. 176 p.
* Browne, Botwell (1877-1947) is "Julian Eltinge." In F. Michael Moore Drag! Male and female impersonators on stage, screen and television. Jefferson, NC: McFarland and Co., 1994. p.113-115.
Eltinge lived in San Francisco and toured the United Vaudeville circuit. See also photos in Minette Recollections of a part-time lady. New York: Flower-Beneath-the-Foot Press, 1979.
| | |
| --- | --- |
| | 44 Western Magazine, v.14, n.3, May 1946 |
* Bullough, Vern; Bullough, Bonnie. "Lesbianism in the 1920s and 1930: a newfound study." Signs: journal of women in culture and society. 2(4): 895-904, Summer 1977.
The Bulloughs inherited an unpublished study, conducted by the lover of one of their mothers, how had lived in Salt Lake City, Utah. Included were interviews with 23 women and 8 male homosexuals. All were white and middle-class.
* Bullough, Vern L.; Voght, Martha. "Homosexuality and its confusion with the 'secret sin' in pre-Freudian America." p.112-124. In Sex, society, and history. Edited by Vern L. Bullough. New York: Science History Pub., 1976.
"Those few holdouts who hesitated to accept such linkages were severely criticized by Allen W. Hagenbach, who had studied some 800 male 'insane' at Cook County Hospital in Chicago ... One of his cases, for example, an 'insane masturbator' unwilling to make 'any efforts at reform,' was described as an effeminate young man who carried a fan and did needlework. He added that 'the corrupted sexual feelings, such as forming morbid attachments for persons of his (own) sex, are quite marked ... Obviously once a youth began to masturbate he was started on the inevitable path to homosexuality." p.117-118.
Burg, B.R. (Barry Richard). An American seafarer in the age of sail: the erotic diaries of Philip C. Van Buskirk, 1851-1870 / B.R. Burg. New Haven, CT: Yale University Press, 1994.
"no boy can ever remain a year on board of an American man-of-war without being led or forced to commit this crime [sodomy] (which, by the way, in not regarded as a crime in a man-of-war)." p.74.
| | |
| --- | --- |
| | Blue Book Magazine, 57(5) Sep. 1933 |
* Buring, Daneel. Lesbian and gay Memphis: building communities behind the Magnolia curtain / Daneel Buring. New York: Garland Pub., 1997. 271 p.
See ch.1: "Gay history comes out: structure and methods," and especially ch.2, "The Magnolia curtain: Memphis and southern culture," p.17-29.

"Scandals, such as the murder of seventeen-year-old Fred Ward by nineteen-year old Alice Mitchell that occurred in Memphis in 1892, were widely reported in mass circulation newspapers ... p.18. [See also Lisa Duggan.]
* Burke, Flannery. "Spud Johnson and a gay man's place in the Taos creative arts community." Pacific Historical Review. 79(1): 86-113, February 2010.
The article reveals Willard "Spud" Johnson's status within the modernist arts community of Taos, New Mexico.
* Burnham, John. "Early references to homosexual communities in American medical writing." Medical aspects of human sexuality. 7(8): 34-49, August 1973.
The work of Chicago writer G. Frank Lydston, the 1909 Chicago Vice Commission findings on male "sex perverts" and "counterjumpers," as well as that of C.H. Hughes (St. Louis, 1893) is mentioned.
| | |
| --- | --- |
| | New Western Magazine, v.6, n.13, Jun. 1944 |
* Butler, Judith. Bodies that matter: on the discursive limits of sex / Judith Butler. New York: Routledge, 1991. 288 p.
See ch.5: "'Dangerous crossing': Willa Cather's masculine names,"p.143-166.
"Although [Sharon] O'Brien affirms the importance of Cather's lesbianism to her authorship, she does not consider the place of cross-identification in the articulation of that sexuality; indeed, she presumes that lesbianism is not only the love of women, but the intensification of a maternal identificatory bond. In the recent biography, written by Hermoine Lee, however, cross-identification and cross-dressing become part of the spectacle of the literary Cather, but cross-gendered identification is forcefully disengaged from the question of Cather's sexuality." p.144
* Bynner, Witter. Journey with genius: recollections and reflections concerning the D. H. Lawrences / Witter Bynner. New York: John Day, 1951. 361 p. See ch.42, "Comrade," on male-male friendship.
Witter Bynner (1881-1968) in 1922 moved to Santa Fe, met Robert Hunt in 1926 and they lived together from 1930.

"He [Lawrence] imagined that for a man to achieve another man's total devotion might be the noblest, most heroic experience of all; but it was an adventure for which he was apparently not competent either in spirit or body." p. 281. Bynner's discussion of homosexuality was very daring at this time, considering the American purges of homosexuals in the civil service.
* Cady Wells and southwestern modernism. Edited by Lois P. Rudnick; preface by E. Luanne McKinnon; with essays by Lois P. Rudnick, Robin Farwell Gavin, Sharyn R. Udall. Santa Fe: Museum of New Mexico, 2009. 159 p.
Essays: Lois P. Rudnick "'Under the skin' of New Mexico: the life, times, and art of Cady Well."; Robin Farwell Gavin " Cady Wells and the building of a Santo collection."; Sharyn R. Udall. "Martha Graham and Cady Wells: new American rhythms."
See index "Homosexuality" and especially Rudnick's "'Queering' the city different," p.38-40.
* Cagle, Charles Harmon. "Lost at sea." Blueboy. 76: 79-83, February 1983.
On poet Hart Crane (1899-1932), his life in California and Mexico, alcoholism and open homosexual lifestyle.
| | |
| --- | --- |
| | Big-Book Western Magazine, 25(2) Dec. 1948 |
* Carlston, Erin G. "'A finer differentation': female homosexuality and the American medical community, 1926-1940." p.177-196. In Science and homosexualities. Edited by Vernon A. Rosario. New York: Routledge, 1997.
"Aaron Rosanoff, a Los Angeles psychiatrist, felt strongly that homosexuals should be allowed an outlet for their sexual desires, although he also thought that repression was easier for women than for men because they were "less sexed" (1929, 529). While he credited both environmental and inborn factors in the etiology of homosexuality, he felt that in adults it was largely a fixed trait, and could be hereditary." p.182-183.
* Carmichael, James V. "'They sure got to prove it on me': millennial thoughts on gay archives, gay biography, and gay library history" Libraries and culture 35(1): 88, Winter 2000.
A very good article on the growth of lesbian/gay archives and studies. I'm happy to be footnote 6; I'm a footnote in many books, but happier when these footnotes revolve around archives and libraries struggling to preserve sexual history.
* Carpenter, C. Tyler; Yeatts, Edward H. Stars without garters! The memoirs of two gay GIs in WWII. San Francisco: Alamo Square Press, 1996. 159 p.
The story of Eddie Fuller and Charles Tyler Carpenter and their experiences with the U.S. 34th Special Service Company.
* Castells, Manuel; Murphy, Karen. "Cultural identity and urban structure: the spatial organization of San Francisco's gay community." p.237-259 In Urban policy under capitalism. (Vol.22) Edited by Norman I. Fainstein and Susan S. Fainstein. Beverly Hills, CA: Sage Pub., 1982.
See: "Why San Francisco? The historical construction of the gay city?"
"An instant city, settlement of adventurers attracted by the gold fields, San Francisco was always open to personal fantasies and loose moral standards. A port city, its Barbary Coast was a meeting point for sailors, travelers, transients, and lonely persons, a milieu of casual encounters and low social control, where homosexuality could express itself because of the blurred borderline between the normal and the abnormal ... And yet, even there, 'deviants' were repressed and forced into hiding." p.252
| | |
| --- | --- |
| | Popular Western, v.28, n.2, Mar. 1945 |
* Chapman, David L. Sandow the magnificent: Eugen Sandow and the beginnings of bodybuilding. Urbana; Chicago: University of Illinois Press, 1994. 229 p.
Sandow spend much time in the United States, but note reference to Carl Clyndon (stage name for William Bankier), the "Canadian Strong Boy." p.171.
Sandow visited Toronto in 1902. p.139.
* Chapman, Terry L. "Male homosexuality : legal restraints and social attitudes in Western Canada, 1890-1920." p.267-292. In Law and justice in a new land: essays in Western Canadian legal history. Edited by Louis A. Knafla. [Toronto, ON]: Carswell, 1986.
* Chapman, Terry L. "Sexual deviation in western Canada, 1890- 1920." Paper, Oct. 1979. 18, [5] p.
Includes references to Canadian western newspapers, "Horrible crime at Regina [Saskatchewan]," Medicine Hat weekly times, May 23, 1893 [1895?], three men charged with "gross indecency of an unnatural character." p.14

"There is a tendency among Western Canadian historians to assume that the predominantly young, single virile males who came to work in the West were only interested in sex with females. But what were the realities of the situation as they existed in the logging and mining communities or in the threshing and railroad gangs or even the Mounted Police? It is quite possible that in such closed communities homosexuality was socially tolerated, an accepted fact of life." p.15.
* Chauncey, George. "Christian brotherhood or sexual perversion? Homosexual identities and the construction of sexual boundaries in the World War One era." Journal of social history. 19(2): 189-211, Winter 1985.
An excellent article on investigations of "sexual perverts," begun in 1919, at the naval training station, Newport, Rhode Island (see also book by Lawrence R. Murphy).

"The evidence also enables us to reassess current hypotheses concerning the relative significance of medical discourse, religious doctrine, and folk tradition in the shaping of popular understandings of sexual behavior and character. Most importantly, analysis of the testimony of the government's witnesses and the accused churchmen and sailors offers new insights into the relationship between homosexual character and identity in the cultural construction of sexuality. Even when witnesses agreed that two men had engaged in homosexual relations with each other, they disagreed about whether both men or only the one playing the 'woman's part' should be labelled as 'queer.' More profoundly, they disagreed about how to distinguish between a 'sexual' and a 'nonsexual' relationship; the navy defined certain relationships as homosexual and perverted which the ministers claimed were merely brotherly and Christian. Because disagreement over the boundary between homosexuality and homosociality lay at the heart of the Newport controversy, its records allow us to explore the cultural construction of sexual categories in unusual depth." p.189-190.
| | |
| --- | --- |
| | Blue Book Magazine, 68(6) Apr. 1939 |
Chauncey, George. "Christian brotherhood or sexual perversion: homosexual identities and the construction of sexual boundaries in the World War I era." p.72-105. In Gender and American history since 1890. Edited by Barbara Melosh. London: Routledge, 1993.
* Chauncey, George. "Christian brotherhood or sexual perversion? Homosexual identities and the construction of sexual boundaries in the World War I era." p.294-317. In Hidden from history: reclaiming the gay and lesbian past. Edited By Martin Duberman, Martha Vicinus and George Chauncey. New York: New American Library, 1989.
* Chauncey, George. "From sexual inversion to homosexuality: medicine and the changing conceptualization of female deviance." Salmagundi. 58-59: 114-146, Winter 1983.
"Although the [medical] literature is one of the sources most easily accessible to historians, we must guard against attributing to it a more central role in the formation of sexual identities than it actually may have played. It has not yet been adequately documented that medical models and homosexual identities appeared at the same time, even for the members of elite society who have been the subjects of existing studies. But even if we did know this to be the case, it would not necessarily indicate that one caused the other; both may have resulted from more fundamental historical processes. Only extensive and original research in more intimate records such as diaries and correspondence will enable use to measure the influence of the medical discourse on the emergence of gay identities and subcultures." p.115.
* Chauncey, George. Gay New York: gender, urban culture and the making of the gay male world, 1890-1940 / George Chauncey. New York: Basic Books, 1994. 478 p.
"Many men alternated between male and female sexual partners without believing that interest in one precluded interest in the other, or that their occasional recourse to male sexual partners, in particular, indicated an abnormal, 'homosexual,' or even 'bisexual' disposition, for they neither understood nor organized their sexual practices along a hetero-homosexual axis.

This sexual ideology, far more than the other erotic systems with which it coexisted, predominated in working-class culture. It had particular efficacy in organizing the sexual practices of men in the social milieu in which it might be least expected: in the highly aggressive and quintessentially 'masculine' subculture of young and usually unmarried sailors, common laborers, hoboes, and other transient workers, who are a ubiquitous presence in early- 20th-century American cities." p.65.
* Chauncey, George. "Long-haired men and short-haired women: building a gay world in the heart of Bohemia." p.151-164. In Greenwich Village: culture and counterculture. Edited by Rick Beard and Leslie Cohen Berlowitz. New Brunswick, NJ: Rutgers University Press, for the Museum of the City of New York, 1993.
"Carl Van Vechten, for instance, who played a key role in organizing Mabel Dodge Luhan's famous salons on lower Fifth Avenue in the teens and helped introduce the white public to the Harlem Renaissance in the 1920s, used his marriage to hide his homosexuality for many years." p.155.
* Chauncey, George. "The policed: gay men's strategies of everyday resistance." Ch.15, p.315-328. In Inventing Times Square: commerce and culture at the crossroads of the world, 1880-1939. Edited by William R. Taylor. New York: Russell Sage Foundation, 1991.
See footnote 2 (p.417), on New York City in the 1930s: "It is impossible to trace the involvement of gay men in any industry with precision, of course, given the absence of the census records historians normally use for such purposes, and I offer no estimates of the rate of their participation. My claim is not that gay workers predominated in the theater, hotel, or restaurant industries, but simply that disproportionate numbers of gay men worked in them, and that many of them enjoyed greater tolerance in them than they would have elsewhere."
| | |
| --- | --- |
| | Star Western, v.40, n.1, Oct. 1946 |
* Christian, Edgar. Death in the barren ground / Edgar Christian. Edited by George Whalley. [Ottawa, ON] : Oberon Press, 1980. 192 p. Originally published as Unflinching: a diary of tragic adventure. London : J. Murray, 1937.
See also: Jeffrey Lawrence Who look in stove. Toronto, ON: Exile Editions, 1993. 143 p. Contains the Christian diary, Unflinching.
See also: Alan V. Miller "' Please don't blame dear Jack': Edgar Christian's last letters." Toronto: Alan V. Miller, 2003.


The diary records Christian's (1908-1927) death, by starvation, in 1927 in Canada's Northwest Territories. John Hornby (1880-1927) led Edgar, and Harold Adlard (1898-1927), into the Thelon River valley. EC wrote to his parents, "Please don't blame dear Jack ... I loved him ... he loved me. Very seldom is there true love between 2 men!" This was kept out of the diary of Edgar Christian, published in 1937. Good for same-sex friendship prior to WWII.

For more on Hornby, see Malcolm Waldron (1903-1931) Snow man: John Hornby in the barren lands, Montreal, QC: McGill-Queen's University Press, 1997. 292 p. Originally published in 1931 (Boston, MA: Houghton Mifflin). Also George Whalley The legend of John Hornby, 1962 (Toronto, ON: Macmillan of Canada; London, England: J. Murray), 367 p.
* Coad, David. Gender trouble down under: Australian masculinities. [Paris]: Presses Universitaires de Valenciennes, 2002. 199 p.
See: Jack Donohoe's poem "The Wild Colonial Boy" and reference to versions found in the United States and Canada, p.51. Australian poets mentioned are A.B. Paterson (Singer of the bush) and Henry Lawson (The ballad of the drover and other verses, 1918). "Lawsonian mateship" deals with Australian homosociality and mateship, p.85-92.
Cohen, Ed. "Legislating the norm: from sodomy to gross indecency." South Atlantic quarterly. 88(1): 181-217, 1989.
Cohen, Ed. Talk on the Wilde side: toward a genealogy of a discourse on male sexuality / Ed Cohen. New York: Routledge, 1993. 261 p.
* Comer, Krista. "Literature, gender studies, and the New Western history." p.99-134. In The new western history: the territory ahead. Edited by G. Robinson. Tucson, AZ: University of Arizona Press, 1997. 218 p.
"Since the prohibition against same-sex love polices the ways that 'right relations' might be represented, the canonical West focuses less on 'successful' or emotional 'realized' love between men, and instead tells stories of male love gone wrong. These stories satisfy readers by punishing men who victimize the less powerful men they love. We get a system of justice, then, internal to this discourse, that exposes and criticizes abusive men, and by so doing, acknowledges the wounds of those who have been hurt. Which is to say that the canonical West limits the power it allows 'masculine men,' and censures, even banishes, those men who push the boundaries of ethical manhood too far." p.112.
* Comer, Krista. "Queering heterosexual love: trailer parks, Telenovelas, and other landscapes of feminist desire." p.155-197. In Landscapes of the new West: gender and geography in contemporary women's writing. Chapel Hill, NC: University of North Carolina Press, 1999. 302 p.
"As a cultural imaginary, the 'Wild West' began as a place where desires of all kinds - taboo desires especially - found imaginative expression and release. In nineteenth-century popular iconography, 'western wilderness' was not only a proving ground for American know-how, but also a cultural space where forbidden sexual liaisons were rumored to take place: those of white men with Indian or Mexican or Chinese women, of men with men (a less acknowledged event), and of white men with 'virgin land'." p.156.

"Or consider Mabel Dodge Luhan, who loved both women and men, wrote of fondling women's breasts, and was married four times, the last time to an American Indian man. Or think of Willa Cather's eroticized landscapes, like those in Song of the lark, which link artistic creativity to representations of the female body and land, and which express something of Cather's frustrated lesbianism." p.158.
* Conover, Roger Lloyd. "Arthur Cravan." p.14-88 (notes p.250-253). In 4 Dada suicides: selected texts of Arthur Cravan, Jacques Rigaut, Julien Torma, and Jacques Vache. London: Atlas Press, 1995. Introduced by Roger Conover, Terry Hale and Paul Lenti and translated by Terry Hale, Paul Lenti, Iain White etc.
Arthur Cravan was one alias used by Fabian Avenarius Lloyd (1887-1918?). In 1918 he disappeared off the coast of Mexico, just after marrying poet Mina Loy. Much later, one of his aliases, Sebastian Hope [or Dorian Hope, or pseudo-Pierre Louys] tried to sell a Oscar Wilde forgery in London; he was the nephew of Wilde and one time boxer. According to the book dealer, who bought the forgery, the seller was posing as a homosexual.
| | |
| --- | --- |
| | Star Western, v.38, n.4, May 1946 |
* Cooper, Emmanuel. The sexual perspective: homosexuality and art in the last two hundred years in the West / Emmanuel Cooper. 2nd ed. London; New York: Routledge, 1994. 389 p.
See ch.6: "The sexual code," p.112-133, which deals with Charles Demuth (1883-1935), Marsden Hartley (1877-1943) and Joseph Christian Leyendecker (1874-1951). A Canadian is included: Maurice Brazil Prendergast (1859-1924), born in St. John's, Newfoundland but whose family moved to Boston. See also Gail Scott
* Cooper, Gary (as told to Marc Crawford). "Stagecoach Mary: a gun-toting Black woman delivered the U.S. mail in Montana." Ebony. October 1977, p.96-98,100,102.
"Black Mary" was born Mary Fields (1832?-1914) , and moved to Montana to work with the Urusline Sisters for about 10 years, following a Mother Amadeus. She helped Mary to get a mail route around Casacade, Montana, which she kept for 8 years. Except for an apron and skirt, she wore men's clothes. Even Charlie Russell sketched her.
* Corber, Robert J. Homosexuality in cold war America: resistance and the crisis of masculinity / Robert J. Corber. Durham, NC: Duke University Press, 1997. 240 p.
"One of the purposes of this project is to clarify this aspect of postwar gay male cultural production by examining the work of Tennessee Williams, Gore Vidal, and James Baldwin in the context of the national common sense that emerged in the 1950s in response to the threat Communists, homosexuals, and lesbians allegedly posed to the nation's security ... I try to establish the importance of a group of gay male writers whose cultural politics have been misunderstood. Progressive postwar critics such as Leslie Fiedler, Irving Howe, and Stanley Edgar Hyman complained that Williams, Vidal, and Baldwin focused on issues of gender and sexual identity in order to shift attention away from the material conditions of existence, but I argue that they did so because they understood that such issues were crucial to understanding postwar structures of oppression." p.3
Corn, Wanda. Grant Wood: the Regionalist vision. New Haven: Minneapolis Institute of Arts and Yale University Press, 1983.
Corn can see the female form and fertility in many of Wood's paintings.
See also Evans, R. Tripp. Grant Wood: a life. New York: Alfred A. Knopf, 2010. Evans deals openly with Wood's (1891-1942) homosexuality
* Corn, Wanda M. "Marsden Hartley's Native Amerika." p.69-83. In Marsden Hartley. Edited by Elizabeth Mankin Kornhauser. New Haven, CT: Wadsworth Atheneum Museum of Art ; Hartford CT; London: Yale University Press, 2002. See references to Berlin in 1914 and its gay subculture, p.73.
* Cory, Donald Webster. The homosexual in America / Donald Webster Cory. New York: Paperback Library, 1963, c1951. (Reprinted as The homosexual in America: a subjective approach. New York: Arno Press, 1975.)
This was the first book I read on homosexuality, and it was 1964. A female friend and I split the cost; I got to read it first. After reading it, I told her that I had lost it. I knew that once she read it, Pat Smith would know that I was gay. I also knew that I wasn't the only homosexual in the world, maybe just the only one in that small Ontario town. Not much of historical interest except in chapter 2 "Hostility: its hidden sources."
Courtwright, David T. Violent land: single men and social disorder from the frontier to the inner city. Cambridge, MA: Harvard University Press, 1996. 357 p.
The book links America's violent tendencies to the behavior of young, single men, beginning with those who settled the Western frontier. Courtwright includes cowboy subculture and how the incorporation of women and children into formerly all-male environment influenced male behavior.

"Nor were homosexual liaisons unknown. They occurred in bunkhouses and main stems and boxcars and were most frequently observed between veteran tramps, called jockers or wolves, and their companion adolescent boys, often runaways, known as punks or prushins." p.183
Crane, Hart. The letters of Hart Crane, 1916-1932. Edited by Brom Weber. New York: Hermitage House, 1952. 426 p.
Biographies by Clive Fisher and Paul Mariani use many of these letters for much of the reconstruction of Crane's life. After his suicide in 1932, Crane's mother destroyed many of his letters.
See also Susan Jenkins Brown
* Creekmur, Corey K. "Acting like a man: masculine performance in 'My Darling Clementine'." p.167-182. In Out in culture : gay, lesbian and queer essays in popular culture. Durham, NC: Duke University Press, 1995.
"... for the film's historical male audience, My Darling Clementine (1946) in part demonstrates how to act, how to return successfully from the war by reestablishing and centering a masculinity recently placed in potential crisis. But the curious intrusion into the film, and into the scene that I have isolated as the moment when an alternative to the narrative's eventual heterosexual imperative first asserts itself, of the ham actor Granville Thorndyke ... Thorndyke is not only flamboyant in dress and manner - and, unlike Wyatt [Earp] ... typed as effeminate by his very profession of actor (in 1953 a 'Photoplay' article asked, 'Are actors sissies?' but its negative answer hardly eliminated the doubts motivating the question)." p.175-176.
* Crowley, John W. "Howells, Stoddard and male homosocial attachment in Victorian America." p.301-324. In The making of masculinities. Edited by Harry Brod. London: Allen and Unwin, 1987.
"[W.D.] Howells enjoyed the affection of demonstrative westerners like Ralph Keeler ... who once played a danseuse in a burnt-cork [blackface] company and who lived with 'a sauve old actor,' who had hands of 'almost womanish littleness' that he sometimes 'gayly flirted' in the air." p.304-305.

"In Freud's view, the entire range of what may be called male 'homosocial' relations is seen to be more or less eroticized, even if the term homosexual is applied to genital practices. There is no evidence that Howells was homosexual in this restricted sense. What might be expressed by the logic of Freud's theory, however, is that Howells's repressed and renounced 'homosexual tendencies' would be 'an erotic factor' most powerfully in those male relationships ..." p.307-308.

"[Charles Warren] Stoddard taught English literature .. at Catholic University from 1892-1903. Never happy at South Bend, Stoddard was embroiled throughout his tenure there in controversy with the clerical faculty over the private and academic affairs of an undergraduate, one of his innumerable 'Kids,' as Stoddard called his youthful companions and lovers." fn45, p.313.
| | |
| --- | --- |
| | Boys' Life, 24(9) Sep. 1934 |
* Crowley, John W. "Howells, Stoddard and male homosocial attachment." p.56-82. In The mask of fiction: essays on W. D. Howells. Amherst, MA: University of Massachusetts Press, 1989. See his introduction to Roger Austen Genteel pagan.
Curry, Jane. "The ring-tailed roarers rarely sang soprano." Frontiers 2: 136-137, 140, 1997.
* Curtin, Kaier. We can always call them Bulgarians: the emergence of lesbians and gay men on the American stage / Kaier Curtin. Boston, MA: Alyson, 1987.
See ch. 5: "A horrible thing of soul leprosy stalks a Chicago stage." The 1926 play, Sin of Sins, failed in its Chicago premiere; it was also the first play with a lesbian character written in the English language. p.105-114.
* Cutler, Laurence S.; Cutler, Judy Goffman. J.C. Leyendecker: American imagist. New York: Abrams, in association with the National Museum of American Illustration. 2008. 256 p.
"To conceal his gay lifestyle, Leyendecker meticulously cleansed his files and records of anything homosexually explicit or implicit. ... After his death, Joe's life-partner of nearly fifty-years, Charles Beach, had been ordered to destroy all records, correspondence, even remaining original artworks." p.9

Leyendecker (1874 – 1951) was a famous early 20th century American illustrator and his magazine covers, especially for Saturday Evening Post, are highly collectible. Beach, who was also his model for the Arrow Collar Man, was supposedly Canadian.
[Sex in the West Introduction] [Contents] [Previous page] [Next page]
---
[Homepage] [Introduction] [Cowboy Poetry] [Cowboy Songs] [Postcards]
"Whereof the shining goal was comradeship."
Contact owner: Alan V. Miller at millera@cowboysong.com
Last revised: May 7, 2012